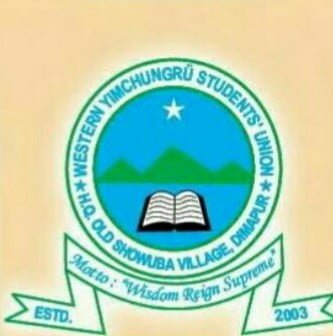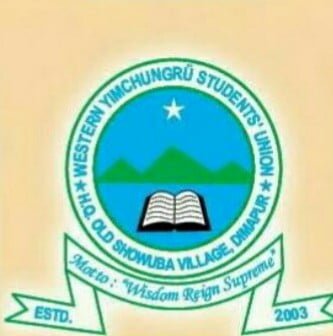 THE WESTERN YIMKHIUNG STUDENTS' UNION (WYSU):
The Western Yimkhiung Students' Union (WYSU) is a student body comprising of the Western Nagaland Yimkhiung inhabited areas; to bring the Yimkhiung community as one, to preserve the communitarian value and to encourage active participation in the fast growing society. The Western Yimckhiung Students' Union is abbreviated as the WYSU – in short. The WYSU was formed in the year 2003 with its HQ at Showuba village; Dimapur; Nagaland. The WYSU was formed with the sole objective – for the welfare and up-liftmen of the student community of the western Yimkhiungrüs. It is an NGO based organization- a branch of the Apex student body the Yimkhiungrüs – the YAA.
Motto: "Wisdom reigns  Supreme"

Aims and objectives:
To promote the welfare, unity and harmony of the Yimkhiungrüs in particular and the Nagas in general.

To stimulate and preserve intellectual and cultural growth of the Yimkhiungrüs.
To act as an Official Body representing the Western Yimkhiung Students in relation to other organizations, societies, communities etc.
To organize various functions and activities.

To maintain harmony, solidarity, growth and with the spirit to strengthen the Western Yimkhiung Student Body and the WYSU shall be the apex body of the Western Yimkhiung Students' Unit.

The membership is open to all the Yimkhiung students residing in the western Nagaland.
THE CONSTITUTION OF THE WYSU IN BRIEF:
There shall be 20 (twenty) office bearers and they shall be elected in the Federal Assembly of the WYSU.
THE FUNCTIONS OF THE WYSU FEDERAL ASSEMBLY SHALL BE:
To make necessary policy matters for the success of the aims and objectives.

To elect the office bearers of the WYSU and Statutory Committee Members

To advise the office bearers, committees and to adjudicate matters arising from the constitution.

To hold Federal Assembly of the WYSU at least once in a year.

To scrutinize the reports submitted by the office bearers, Committees and Audit of the WYSU.

To approve the Annual Budget.

To amend the WYSU constitution and by-laws whenever required.
TENURE:
All elected members of the WYSU to any post shall hold office for three years and shall be eligible for re-election.
QUALIFICATION OF THE CANDIDATES:
A candidate seeking for re-election to any posy of the WYSU Executive Council should posses the following qualification;
The candidate must be a Yimkhiung Naga and a permanent settler of the respective units in the Western Yimkhiung Sector.

The candidate must be a full fledge student studying in any institution or graduates/post graduates.
The candidate must be a member of the WYSU
The candidate must be a person of good moral integrity and possessing amiable personal character
LIST OF CURRENT WYSU OFFICIALS:
Sl no

Name

Designation

Cell

phone

no